A Message About Your TMJ
"The temporomandibular joint is one of the most complex joints in your body. Pain, spasm and headaches associated with TMJ dysfunction can be devastating. As a physical therapist my goal is to reduce spasm, improve posture and eliminate the headaches associated with TMD. Over 90% of my patients notice an improvement within a few days."
Kevin Kucko MAPT, ATC Director
Common Symptoms Involving the TMJ
Headaches
Jaw and facial pain
Pain with chewing
Clicking or locking with use
Limited opening
Pain during the course of orthodontic correction
Understanding Headaches & Jaw Pain
Muscle spasm and joint tightness are the most common complications associated with headaches and TMJ pain. These soft tissue restrictions can limit opening, cause pain and headaches and prevent the joint from moving properly. Our hands on techniques have proven results decreasing pain in 93% of our clients. By eliminating soft tissue restrictions around the head, neck and jaw symmetrical mechanics is often restored. Our innovative treatment allows our patients to see gains in just a few visits.
Tight muscles are often the cause of jaw pain and headaches
Our techniques will reduce muscle tension and improve circulation
Ask about our 890 Laser treatment for chronic headaches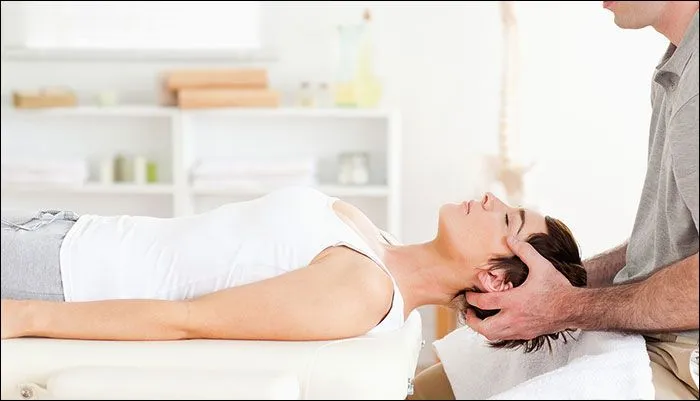 ...Get Relief Today
Call 704 360-2595
Treatment by licensed specialists
who can eliminate pain
without Drugs or Surgery